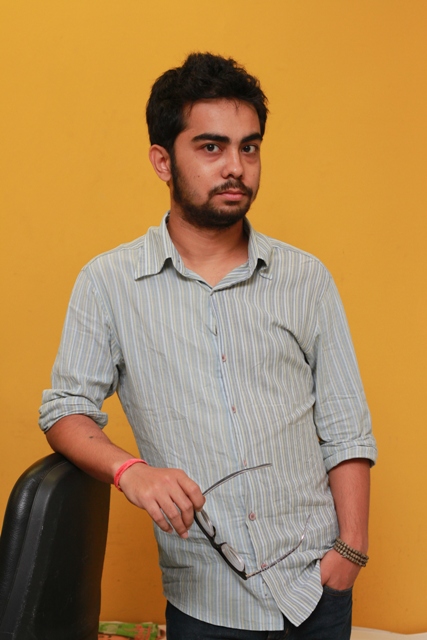 Kunal Majumder
Kunal Majumder, 28, is a writer, journalist and columnist. Currently he works with Tehelka as an Assistant Editor, responsible for its online operations which includes daily news, columns, blogs and social media. He writes on issues related to politics, Maoist conflict and foreign affairs.
A journalist for more than seven years, Kunal began his career in 2005 with the Images Group. He started by writing on fashion and retail for Images Business of Fashion, FnL and Progressive Grocer India. Soon he started contributing for men's lifestyle magazine from the same company called M. In 2007, he quit his regular job to pursue a master's degree in journalism from the reputed Mass Communication Research Centre of Jamia Millia Islamia, New Delhi. However, he continued to work, now as an editorial consultant for the news section of Images Business of Fashion.
In August 2008, he was selected to represent India at the 17th Foreign Correspondents' Programme in Helsinki, Finland. In February 2009, he interviewed that year's Nobel Peace Laureate Martti Ahtisaari, a rare honour for then 24-year-old budding journalist. The interview was published by leading newspapers/magazines in India, Turkey and Greece. In 2008-09, Kunal started Global Newswire, an international newswire run by young journalists, in India. Meanwhile he regularly wrote for two big English dailies in Turkey – Hurriyet Daily News and Today's Zaman.
In May 2009, Kunal went to study at Sciences Po, Paris as an exchange student. On returning back in September 2009, he joined Tehelka as a business correspondent. Within four months, he was shifted to the current affairs desk because of his keen interest in politics and conflict. Since then Kunal has reported and written on issues that generally escapes the popular media narration. His first big story — The Cervical Cancer Bazaar – created uproar in the Parliament with MPs writing to the Health Minister to take immediate action. His expose of child labour in the coal mines of Meghalaya saw both NHRC and Planning Commission send teams to the state to check the social menace. His  cover story in December 2010 named 35 Allahabad High Court judges whose relatives were practicing in the same court. It created a major embarrassment for the state judiciary.  Apart from big stories, Kunal also handled Tehelka's first page political interview called In Cold Blood for two years.
In April 2010, Kunal became one of the first journalists to meet the mastermind of the biggest Maoist attack on Indian soil. Since then he has been keeping a track and reporting on the Maoist movement in India. In September 2010, Kunal was invited by the National University of Singapore (NUS) speak on this topic. He is one of the writers of More than Maoism, a book on Maoism in south Asia, published by NUS in 2012.
Northeast India, specially Manipur, continues to fascinate Kunal. He has reported on a range of issue from the region including AFSPA, human right abuses, investigative pieces into corruption and politics. In 2011, he received the Statesman Award for his piece on child miners in rat mines of Meghalaya.
In the area of foreign affair, Kunal's focus has been on Pakistan. His piece on Pakistan military's interest in India-Pakistan trade created quite a buzz. In 2011, he started his M Phil in International Studies with focus on Pakistan at Jamia Millia Islamia, New Delhi but had to quit midway due to personal reasons.
Apart from writing, Kunal has also taught journalism as guest faculty at  Sri Aurobindo Institute of Mass Communication, New Delhi and National Institute of Fashion Technology (NIFT), Kangra .
In March 2011, Kunal won the  UNFPA Laadli Media Awards 2011 for Gender Sensitivity (Best Feature) . In September, he was named the winner of the Statesman Award for Rural Reporting.
On 1 November 2012, he was promoted as Assistant Editor responsible for online operations at Tehelka.
He is also a regular columnist with Pakistan's leading newspapers – The Friday Times  and Express Tribune.
He lives in New Delhi.
You can also follow him on Twitter.com/kunalmajumder.